UConn Engineering Student Wins Scholarship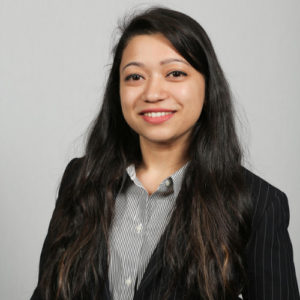 Unica Khadka, a graduate engineering student at UConn, has been selected by the Connecticut Chapter of the Women's Transportation Seminar (WTS) to receive the Helene M. Overly Memorial Graduate Scholarship. 
The $1,000 scholarship is awarded to women who are pursuing careers in transportation through undergraduate and graduate programs. Ms. Khadka will attend the WTS Annual Awards Banquet in April, where she will be recognized for her efforts in the field of transportation. As the scholarship winner selected by the Connecticut Chapter of WTS, Ms. Khadka will also be nominated for an award at the national level.  Selection for the scholarship is based on the applicant's specific transportation goals, academic record and transportation-related activities and job skills.  
"I aspire to join the industry after my graduation as a transportation/traffic engineer. Having taken various courses related to transportation, I now want to implement what I have learned to make a positive difference in the community and promote safe, equitable and sustainable transportation system," says Khadka, who is now in the second year of her graduate studies.
Ms. Khadka is currently pursuing her Master's Degree in Civil Engineering with a concentration in Transportation and Urban Engineering. She is conducting thesis research with her advisor, Dr. John Ivan, to explore alternative functional forms to define traffic volume in crash prediction models. She has worked as a research assistant at the Connecticut Transportation Safety Research Center and is a Teaching Assistant in the department of Civil and Environmental Engineering.