Symposium – "Putting Humans in the AV Driver's Seat"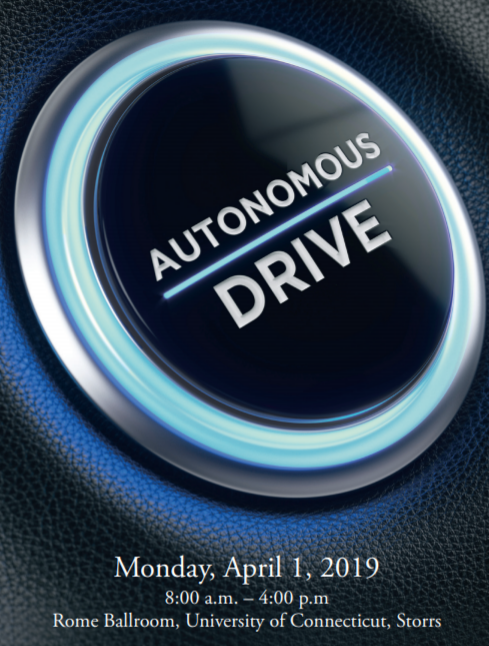 UCONN's Transportation Technology & Society (TTS) Research Group will host "Putting Humans in the AV Driver's Seat: Autonomous Vehicles – People, Policy & Law" in the Rome Ballroom on Monday April 1, 2019 in Storrs, CT.
The one-day conference, sponsored by Travelers Insurance, will present intellectual leaders from across the United States and beyond whose work focuses on the societal impacts of AVs. The event will culminate with an interactive Town Hall session moderated by WNPR's Lucy Nalpathanchil, the host of "Where We Live."
The participation of a broad range of stakeholders is encouraged, including industry partners, policy-makers, transportation and urban planning professionals, members of the academic community, as well as the general public. 
As seating is limited, advance registration is required. The event is free and open to the public. The deadline for registration is FRIDAY, MARCH 22, 2019. Register today!