About Us
A Welcome from the Department Head
Welcome to the website of the Department of Civil & Environmental Engineering at the University of Connecticut.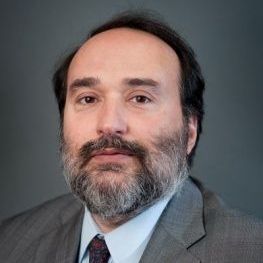 I hope that you will find these web-pages informative and useful in your search for quality engineering education. We update our website often and hope that most of your questions will be answered here. However, if after browsing you still have questions that are unanswered, please do not hesitate to contact us directly. We will make sure you have all the information you need; and even better yet, arrange for you to visit us if you can to meet with some of our faculty in person.
It seems that Mother Nature has set a goal to showcase her power over humans on a yearly basis lately. Several of the 2010-11 and 2011-12 headlines deal with catastrophic events that affect human life in a profound way. Indeed, this year's earthquake in the Northeast, which was felt in Connecticut; Tropical Storm Irene; and the October snowstorm dealt significant challenges to our State's and nation's infrastructure. Moreover, the 2010-2011 headlines, which included the Tsunami and Nuclear Reactor catastrophe in Japan, the Mississippi floods and tornado outbreaks in the South remind us of national and global challenges.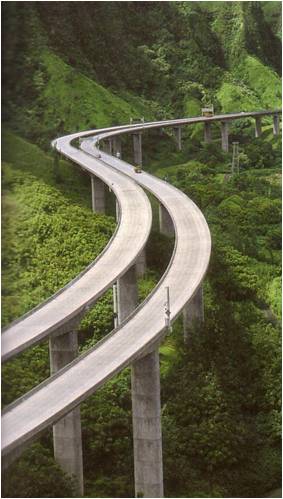 Civil and Environmental engineers are actively engaged in all efforts to predict, minimize the effect of, and retrofit or repair the infrastructure affected by events that include  global climate change, environmental pollution crises, water shortage crises, non-sustainable energy practices, transportation planning and land use. The Civil & Environmental Engineering (CEE) Department continues to address these global challenges through its didactic and research missions. Through our accredited Civil Engineering (CE) and Environmental Engineering (ENVE) programs, we educate and prepare engineers to face major societal challenges, and the CEE faculty members perform cutting-edge research to develop new solutions to global problems.
We are one of the leading departments in the Northeast region with excellent educational and research programs, and facilities that are well-equipped and well-maintained. We have a truly outstanding faculty, with established leaders and rising "stars," dedicated teachers and mentors. A good percentage of us are licensed Professional Engineers, ensuring our students gain a broader "real-world" education. Our programs provide a thorough grounding in the fundamentals and advanced study in both Civil Engineering and Environmental Engineering leading to degrees at the Bachelor's, Master's, and Doctoral levels. We work hard at being the best, and our surveys of our alumni and their employers confirm their very high satisfaction.
The department's research activities include $11.1 million in 60 active grants with $5.9 million in annual research expenditures generated from a wide variety of funding sources. These activities provide funding and superb training opportunities for our 122 graduate and 377 undergraduate students to conduct research, participate in laboratory internships, and pursue an excellent education. In fact, in 2010, the National Research Council reported on the quality of a total of 227 CEE graduate programs; 140 were ranked and 87 were not. Both our CE and ENVE programs were ranked in the top 10 percentile in terms of student outcomes. The ENVE program was ranked in the top 4 percentile in terms of diversity and top quartile in terms of research productivity and overall performance.
Once again, I thank you for visiting our website. We look forward to seeing you on campus soon!
Sincerely,
Amvrossios C. Bagtzoglou, PhD, FASCE, FICE
Professor and Head
Civil and Environmental Engineering Department
University of Connecticut
860-486-4017
acb@engr.uconn.edu