Ph. D. Degree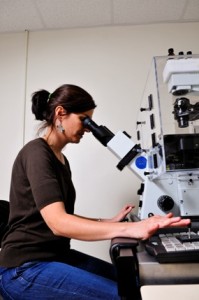 Doctoral study provides the highest level of formal preparation before entering the engineering profession. It is both competitive and challenging and offers special opportunities for learning, research and application. Together with their professors and mentors, doctoral students comprise a true community of scholars. The student's advisory committee, which is responsible for overseeing the student's final achievement, is an integral part of such a community.
Doctoral study is normally completed in three to five years, depending on individual circumstances. In addition to the general requirements of the Graduate School as outlined in the Graduate School Catalog, each student must meet the minimum requirements of the program as well as complete and successfully defend a dissertation.
Degree Requirements
To earn the Ph.D. degree in the Civil Engineering field of study:
Candidates will have completed minimum of 45 credit hours in post-baccalaureate coursework.
Candidates will have completed at least 15 credits of GRAD 495.
Candidates will have obtained overall GPA of 3.0 or higher.
Near their completion of their course work, candidates must pass a three-part doctoral general examination consisting of: a written exam on course materials, a written research plan, and an oral exam.
Not fewer than six months before the expected date of degree completion, candidates will submit to the Program for official review a prospectus outlining the proposed research as approved by an advisory committee of their choosing. Proposals are reviewed for their written and organizational competence, scope of familiarity with the subject and related research, and potential for making a relevant and original contribution to exiting knowledge. The successful prospectus is filed with the Graduate School.
Candidates will write and successfully defend a dissertation based on original research and present and original research project in publishable form. It is expected that at least one journal article will be accepted by the time of the defense and two journal papers will be either submitted or ready for submission.
Candidates will submit the dissertation approved by their Advisory Committees to the Graduate School.
Forms and Specifications for exams and theses can be found here.