Financial Support
The Department of Civil & Environmental Engineering and the University provide financial aid for graduate students in one of the following forms: Graduate teaching assistantships, graduate research assistantships and fellowships.  These assistantships include a tuition waiver, health benefits and a stipend.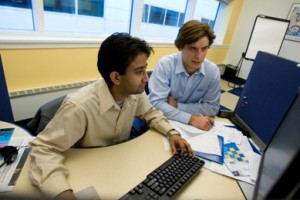 Research Assistantships
Many faculty members in the department have active research grants that continually support graduate research assistantships.  The research assistant works with the faculty in the conduct of the sponsored research towards the student's thesis/dissertation work.  Students applying for research assistantships are strongly urged to contact the faculty member whose research interest most closely match their own.  Applicants should also indicate an intended advisor on the application form and discuss their research interests in their personal statement.
Teaching Assistantships
Teaching assistantships are limited and are usually offered to graduate students for a period of two academic semesters with preference given to new graduate students.
Fellowships
The Graduate School Outstanding Scholars Program offers a number of fellowships for new outstanding graduate students pursuing at the doctoral level. More detailed information can be found at the graduate school fellowship award site.