CEE Laboratory Access and Key Distribution Policy
Uconn has established Safety Policies, Programs and Procedures to promote safety to the public at the university. This has been developed by Uconn's Environmental Health and Safety (EH&S), a Division of Health and Environmental Public Safety. EH&S provides these Policies, Programs and Procedures in response to regulatory requirements and/or University committee decisions. Therefore, these items are MANDATORY in nature, and must be followed by all departments and individuals to ensure compliance for laboratory safety access at UConn. CEE adheres to all of these university policies, programs and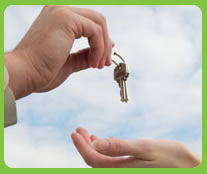 procedures, as well as the UConn's Unauthorized Individuals in Laboratories Policy to ensure the safety of our students, faculty and staff while working in our laboratories. Abiding to this policy also ensures protection and security of our costly laboratory equipment and infrastructure by restricting access to untrained and outside individuals. I you have questions regarding required laboratory training of safety protocols, please contact EHS. At the request of CEE faculty, a formal departmental policy has been developed in order to be able to communicate to various entities requesting laboratory access. The "Lab access & Key distribution policy" articulates some basic elements for this policy.
CEE Laboratory Safety Policies & Procedures
In order to effectively communicate the required University Safety Policies, Programs and Procedures to CEE staff, faculty and student employees, CEE has developed a CEE Safety Policy and Procedure's manual. 
In order to gain access to CEE's laboratories, employees are required to review and adhere to the Policies, Programs and Procedures set forth by EH&S that are described in the CEE Laboratory Safety Policies and Procedures Manual. Gaining laboratory access requires satisfying the requirements of the above Manual and completing the appropriate
CEE Laboratory Access Form:
Civil Engineering Labs
Environmental Engineering Labs

106-110 (Concrete Materials Lab)

111 (UG Teaching Lab)

115 (Structures Lab)

136 (Surveying Lab)

210 (Transportation Lab)

101-102 (Soils Lab)

105 (Geoenvironmental Lab)

112-113 (UG Teaching Lab)

114 (Environmental Monitoring Lab)

215-218 (Environmental Engineering Lab)
Questions should be directed to the CEE Lab Supervisor, Jonathon Drasdis.
Other Useful Links